I know for a fact that I've seen these treats at some of our clients homes … PLEASE SHARE!!
On 3/22/18 there was another (limited and voluntary) recall of two varieties of Milo's Kitchen dog treats.  These were distributed throughout the United States and the reason behind the recall is because the treats may contain too high levels of beef thyroid hormone.
Do you have any of these treats at home??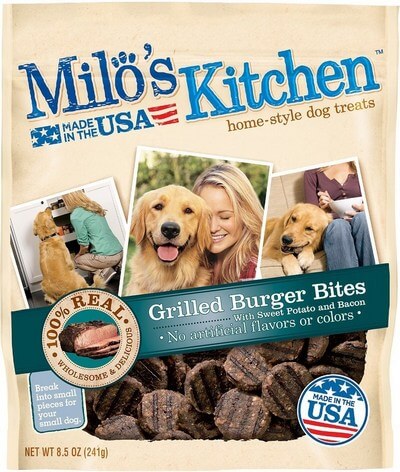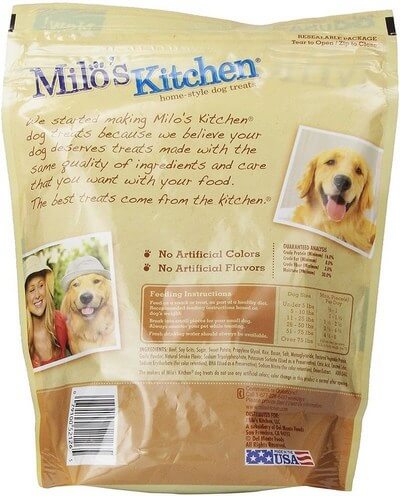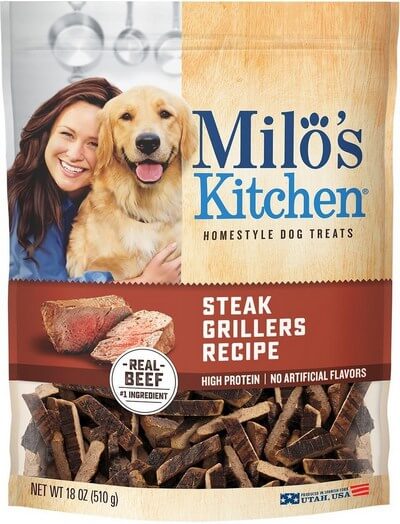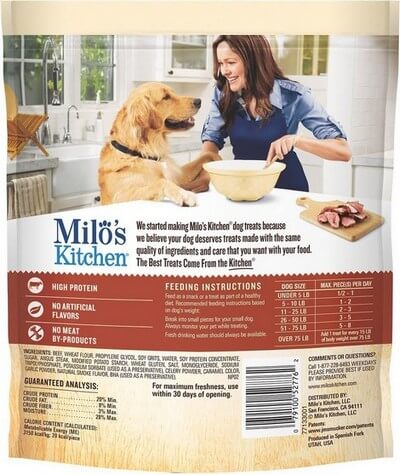 If you do, check the UPC codes and these "best by" dates: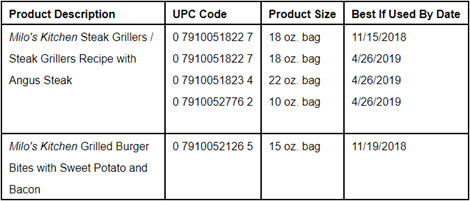 What can happen??
If a dog ingests too much beef thyroid hormone they may experience an increase in thirst, urination.  They may lose weight.  They also may experience restlessness and an increased heart rate.  Nothing to mess with – especially if your dog is already compromised by age-related diseases and/or a decreased immune system.
If you continue to give treats that contain these levels of beef thyroid hormone, the symptoms may get worse – this includes vomiting, diarrhea, and even labored breathing.
If you see any of these symptoms in your pet, take him to the vet right away.
What do you do if you have these treats at home?
First (and I feel like saying, "duh")  stop feeding it to your dog. The symptoms are said to stop once the dog isn't being fed the treats.
If you have questions or would you'd like a refund or coupon for a replacement product, you can call the company at 888-569-6767, Monday through Friday, between 9:00 AM and 5:00 PM ET
If you're a U.S. citizen, you can report complaints about FDA-regulated pet food products by calling the consumer complaint coordinator in your area.
Or go to http://www.fda.gov/petfoodcomplaints.
Thanks for getting the word out to fellow dog-owners/lovers.